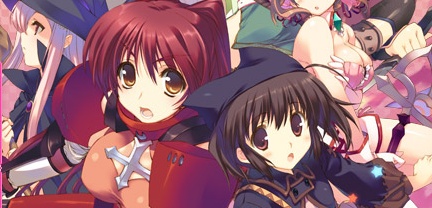 Aquaplus opened an official site today for To Heart 2 Dungeon Travelers, a 3D dungeon RPG for the Playstation Portable scheduled for release on May 26th, 2011.
The game is more fully scooped in a Famitsu update that was posted today as well. The initial impression is of a playstyle similar to Final Dragon Chronicle ~Guilty Requiem~, the dungeon RPG included as part of the Manaka de Ikuno! Leaf fan disc from 2009. The character designs bear this out, and it seems that some art assets may be identical between the two.
While not an adults-only game, sample CG in the Famitsu article gives a look at why the game is scheduled for a 17+ rating with some very scantily clad event scenes. The limited edition release of the game will come with two full-sized Nendoroid figures produced by Goodsmile: fantasy versions of Konomi and Tama-nee.