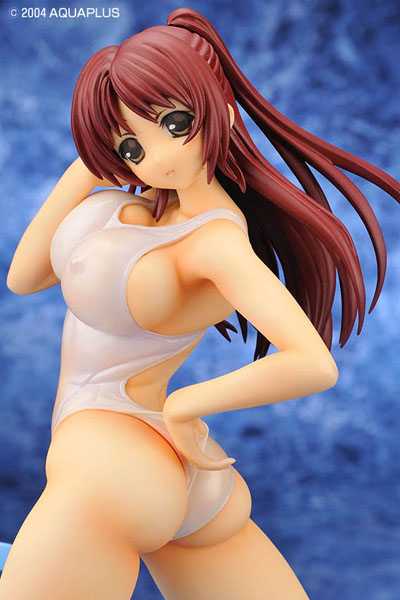 Figure maker Beat has announced two color versions of a new school swimsuit figure of Tamaki Kousaka from To Heart 2, White and Blue.
The sculpt is from Kawasaki Kazushi of circle Plastic Garden, with production in PVC and ABS (for the beach chair). She stands at 1/6 scale (24.5 cm tall) and is scheduled for release in January '11 at 9,240 yen retail.
The white version of this Tama-nee figure, or a January eroge…. argh.
Links
Amiami White
Amiami Blue