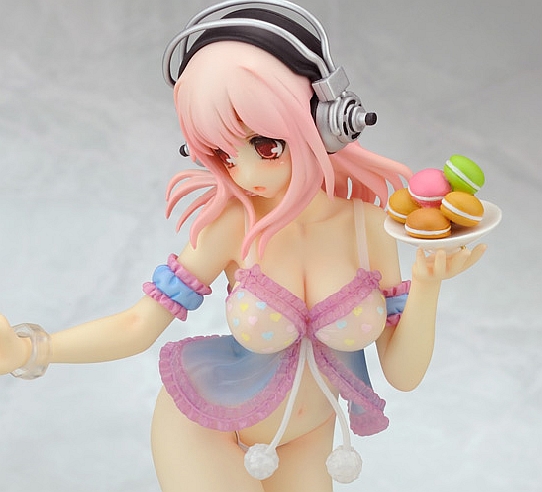 Figure maker Yamato today posted a product entry for a Super Sonico (babydoll ver.) PVC figure. She retails for 8,190 yen (tax included) and stands 21 cm tall (1/8 scale), coming with a pair of inquisitive cats and a plate of macarons as extras. A version with a more complete diorama setup is also available.
Based on an illustration from Sonico character designer Tsuji Santa, the sculpt is from G.O. of circle Cerberus Project. Release is scheduled for February 2011.
Sonico is the mascot for eroge maker Nitroplus, and a game featuring her is scheduled for release this fall.