Preorders are available for a castoff polystone/PVC figure of Fuutou Shizune from the eroge Oshioki Sweetie. Released in 2005 by maker Hadashi Shoujo, the game was largely forgettable but for the designs by Ino (a HD favorite) and especially Shizune, the girl with the bust that sailed a thousand ships. She got more than her share of fan art following the game's release, and it's awesome to see a figure finally tackling the subject.
Release is set for October 2010 with an MSRP of 14,800 yen, 1/6 scale with removable bikini.
Links:
A-Label Shizune
Amiami gallery
Oshioki Sweetie official site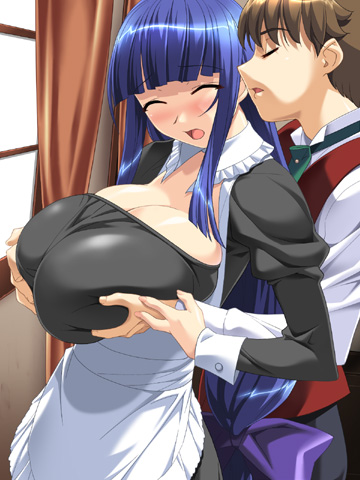 Shizune wins pretty much everything.